| TIPO DE BECA | CODIGO | PAIS | LUGAR | ACTIVIDAD | INICIA | TERMINA |
| --- | --- | --- | --- | --- | --- | --- |
| Mediano/largo plazo | VINLMTV09-F | NEPAL | Kathmandu, Nuwakot, and OkhaldhungaIf | Environmental | 01/08/2020 | 31/12/2020 |
---
Nepal: GARDENING VOLUNTEER VINL/MTV09 - F/2020
View ratings

1/01/2020 - 30/12/2020

Additional host fee EUR 555
Environmental

30 volunteers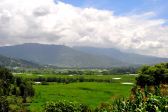 Work
The NaraTika Community Learning Centre (WWW.NTCLC.ORG) is a multifunctional building designed to be used as a learning, research and innovation for the marginalized communities residing in OKhaldhunga, the Everest region. This center is targeted to support and up lift the life standard of the people of that area. It provides a range of services over three floors but it also has an outdoor space for children and visitors alike. We need volunteers who can help us maintain the plants and the garden which includes planting shrubs, trees and flowers but also a vegetable garden. Your responsibility of a Gardener is to maintain the beauty of plants, outdoor grounds, and trees in a garden. You will perform a range of general maintenance tasks including designing, producing, renewing and preserving outside spaces. Your Roles-Maintain and grow the garden to ensure it meets specific requirements and expectations.-Perform basic maintenance such as cutting the grass, emptying bins, managing weed control and leaf raking.-Plant and nurture new trees, flowers, and various plants.-Maintain a clean garden by clearing rubbish and litter from the garden and grounds.-Provide guidance to management on matters related to the garden.-Ensure a safe environment for staff and visitors by adhering to safety and health regulations.
Accomodation and food
Volunteers stay with the host family/hostel identified by VIN. The living conditions at the host family/ hostel are simple and basic. Male and female volunteers will share the same living area but have separate sleeping rooms. The volunteers sleep on simple beds/mattresses. Please bring your sleeping bag.
Location and leisure
Kathmandu, Nuwakot, and OkhaldhungaIf you arrive early or if you re planning on staying in Nepal after your work camp finished, VIN also organizes weekends travel tours to Chitwan Jungle Safari, Pokhara, Nagarkot at an additional cost if you are interested.
Project hosted by
Volunteers Initiative Nepal (VIN) is a NGO with the mission to empower marginalised communities through inclusive and holistic development programmes.This is done through the following project areas:-Education-Health and Environment-Economy-Basic InfrastructureWithin the above project areas, we conduct the following programmes:-Women s Empowerment-Children s Development-Youth Empowerment-Disaster Risk Reduction-Environment and Conservation-Public Health and Medical Carehttps://www.volunteersinitiativenepal.org/
Meeting point
VIN staff will pick each volunteer from the airport. The volunteers are requested to send their flight details to VIN on time so that we can send our staff with your name card and VIN s Logo.
Additional comments
Fee for four weeks is 555 Euro, then 75 Euro for each extra week. For Everest Region Placement, there will be 60 EUR to cover transportation.
Requirements
Basic English
| | | | |
| --- | --- | --- | --- |
| Organization | Volunteers Initiative Nepal | Age | 18 - 80 Age |
| Nearest terminal | Okhaldhunga | Languages spoken | English , English |